Traveling with a toddler
We just got back from a week's vacation to the Algarve region of Portugal. In fact, we made the same trip almost exactly two years ago, when I was pregnant with our now 16-month old. And the contrasts between our pre-child visit and this most recent trip were pretty glaring. Long gone are the days of sleeping in or lounging on the beach with a book all afternoon. Traveling with a toddler means the same daily 12-hour challenge of keeping her occupied and happy that we face at home, but now in a foreign location.
The adventure started the evening before we left, when our little girl woke up puking and continued to do so about six more times throughout the night. That meant I was up the entire night changing her pajamas (and mine) and rinsing out sheets in the bathtub. You don't truly feel like a Mum until you've dived across the room to catch puke in your bare hands because its the better alternative to cleaning another set of sheets. It was a rough night and a rough morning that included a 6 am load of laundry so that we didn't have to come home to puke-covered sheets, towels and clothes.
Luckily she seemed to be feeling better by the time we caught our 8:30 am train to the airport. Zurich airport has a great playroom for young kids, which includes a diaper changing station and kitchenette for warming up and preparing food. Every time we fly, we try to spend as much time there as possible, so she can use up her energy in a safe, toy-filled space. The flight itself was puke-free, but not relaxing at all. She's too young for her own seat, but active enough that she hated being restricted to our laps. Flying with a toddler is all about finding one new form of entertainment after the next, while minimizing the screaming. We alternated between putting Post-it notes all over the tray table, to playing with her buckle turtle, to taking credit cards out of a wallet. Thankfully she didn't lose any. We landed in Lisbon and then began the 2 hour drive down to the Algarve coast. It was about 35 minutes into the drive that she had her next incident, puking all over herself and the rented car seat. It was another ten minutes before we found a rest stop to pull over. While Warren and I changed her clothes, my brave sister attempted to clean out the pools of rice-cake puke using only baby wipes. It wasn't pretty.
About 8 hours after we had left that morning, we finally checked into our 2-bedroom apartment at Vilalara Thalassa Resort. The resort is really nice, with multiple pools and restaurants. Last time we stayed in a studio-style suite, but the apartment was perfect for accommodating three adults and one toddler. It also had a washing machine, which is a must-have for toddler travel (or at least one that pukes as much as ours). However, that first night we arrived it wasn't the toddler that was up all night puking again; this time it was me. Poor old Mum who had lovingly caught handfuls of puke the night before, had somehow managed to catch the 24-hour flu bug. It truly was horrible; I was violently sick all night and then exhausted the next day. Thank goodness for the amazing Kid's Club, which I've come to realize is another essential for travelling with a toddler. Technically she was too young to leave there alone, but it had a huge playground, play house and indoor play area with ball pit and toys that she could enjoy under our supervision. While she and Warren ran around the soccer field, my sister and I collapsed on the giant bean bags in the sun. The beach was great, but that Kid's Club was the real life-saver.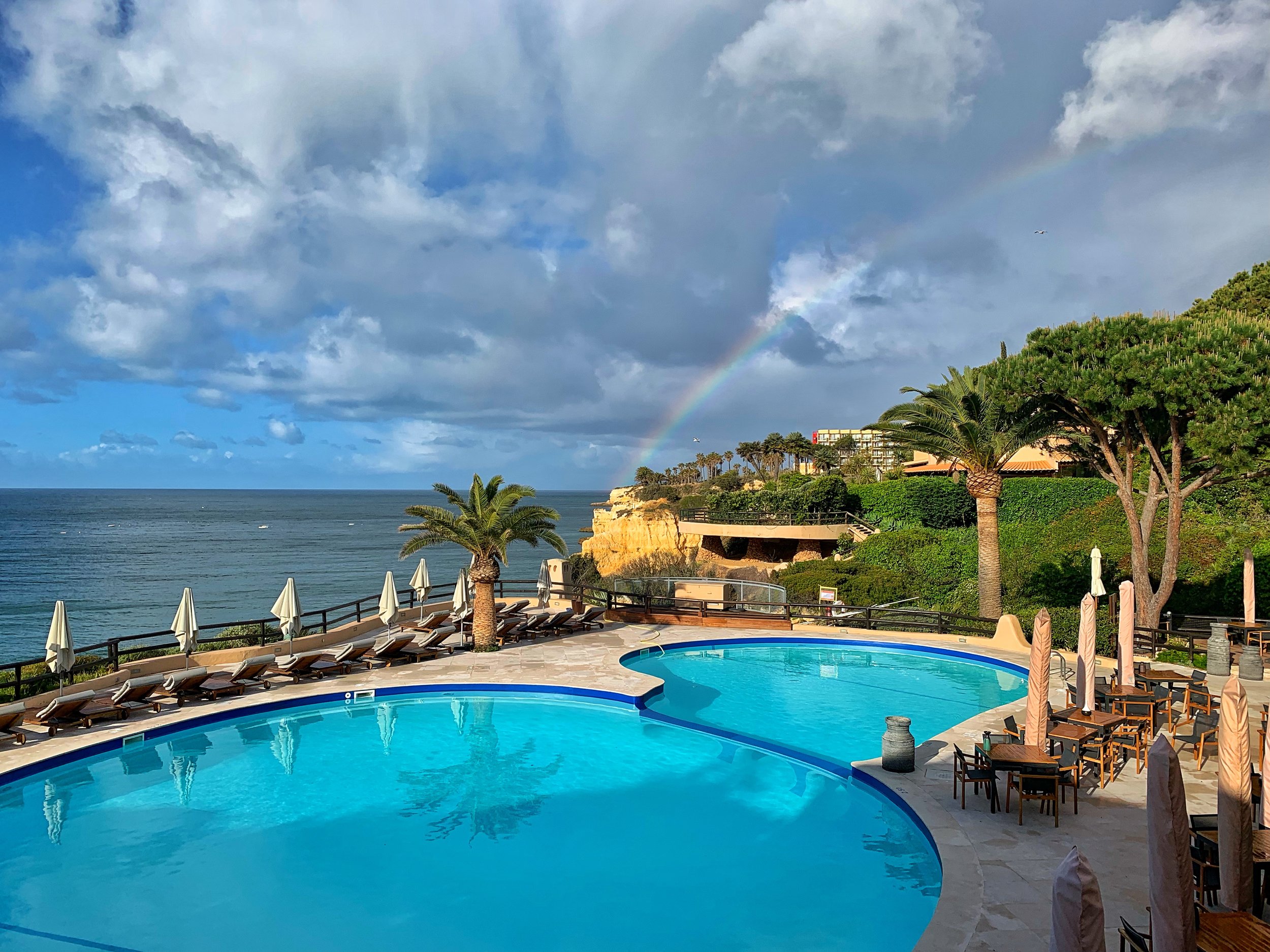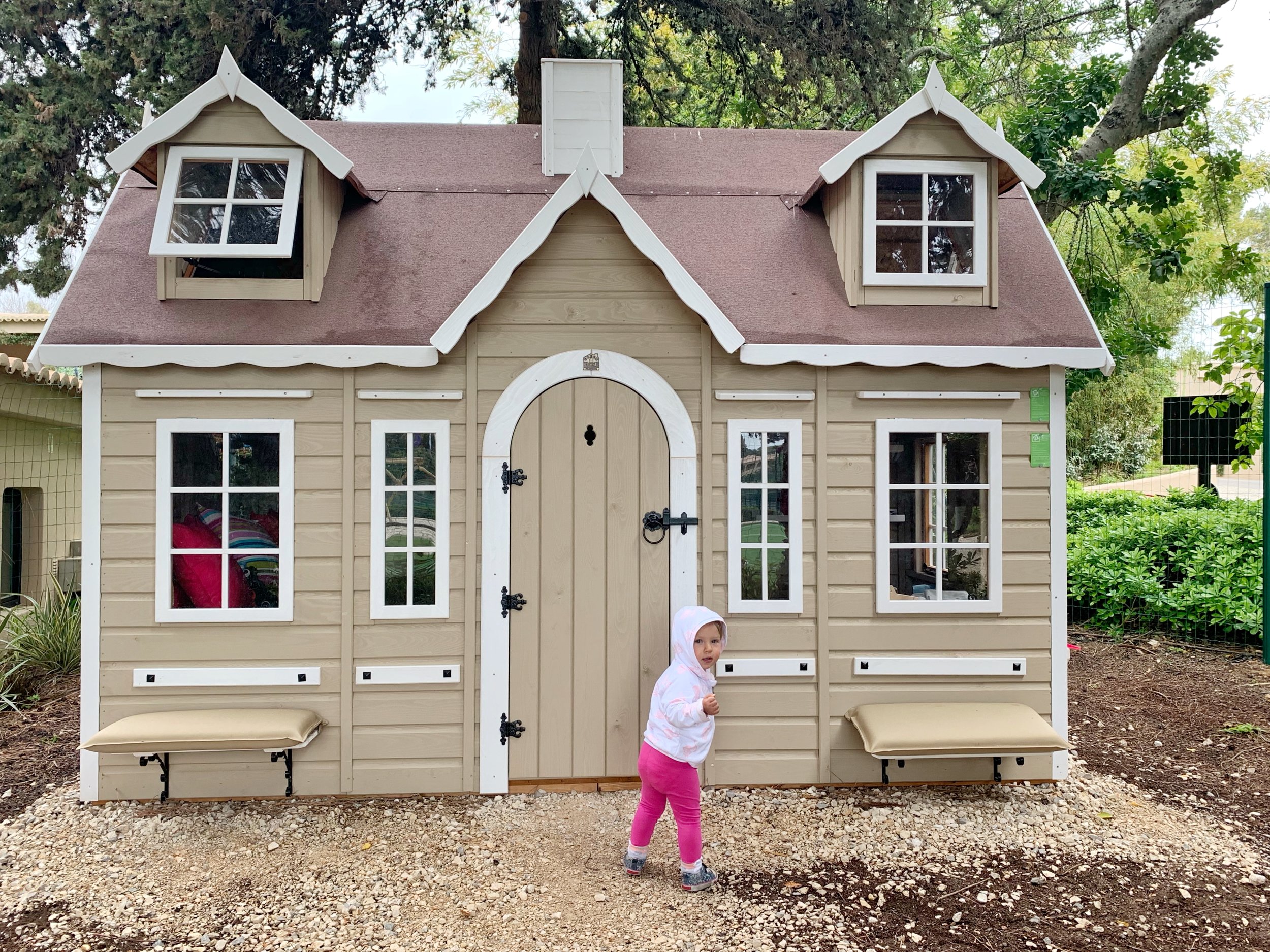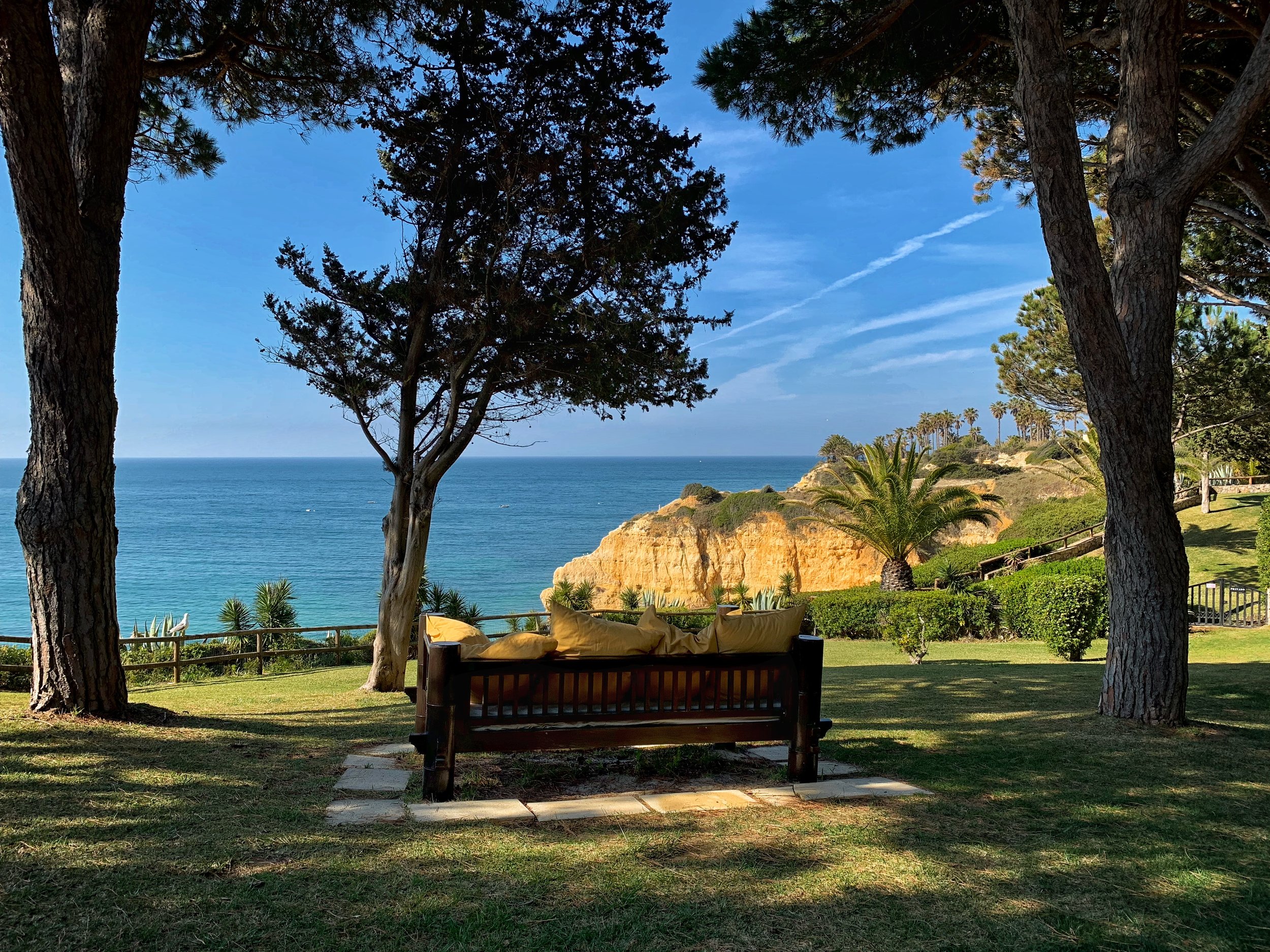 By day three, both the toddler and I were feeling more alive, but now it was Warren's turn to spend the day in bed. That flu is no joke. When we weren't puking, we did manage to enjoy our days (which always started promptly at 6:30 am - time zone changes with babies are also no joke). We enjoyed the complimentary breakfast buffet (waffles!!) and then headed out for a few day trips. On one rainy day we headed to Silves, where you can get a combo ticket to tour the castle and archeology museum for EUR 3.90. I'd say, you get what you pay for - the castle is mostly just ruins and the museum's main attraction was an old cistern, but it kept us busy. We actually had a fantastic (and child friendly) lunch at Cafe Inglese. The dessert selection was seriously amazing (Banoffie pie!). Another day we drove to Lagos (everyone's favorite Instagram filter!), where we wandered around the traditionally black and white tiled streets of the historic town and the marina. Lagos has quite a bit more shops and restaurants and a few nice squares for a toddler to run around in - complete with Merry-go-round.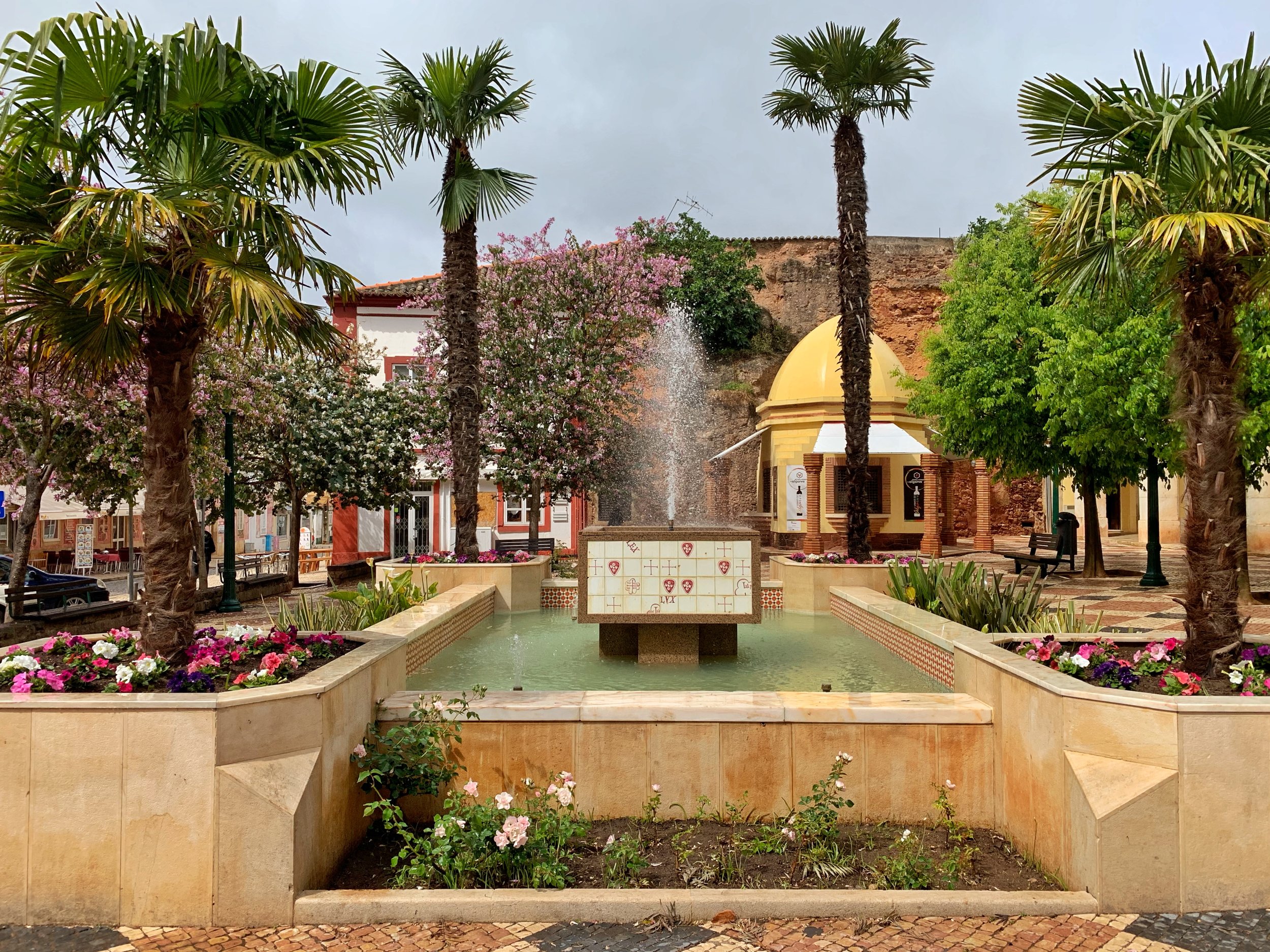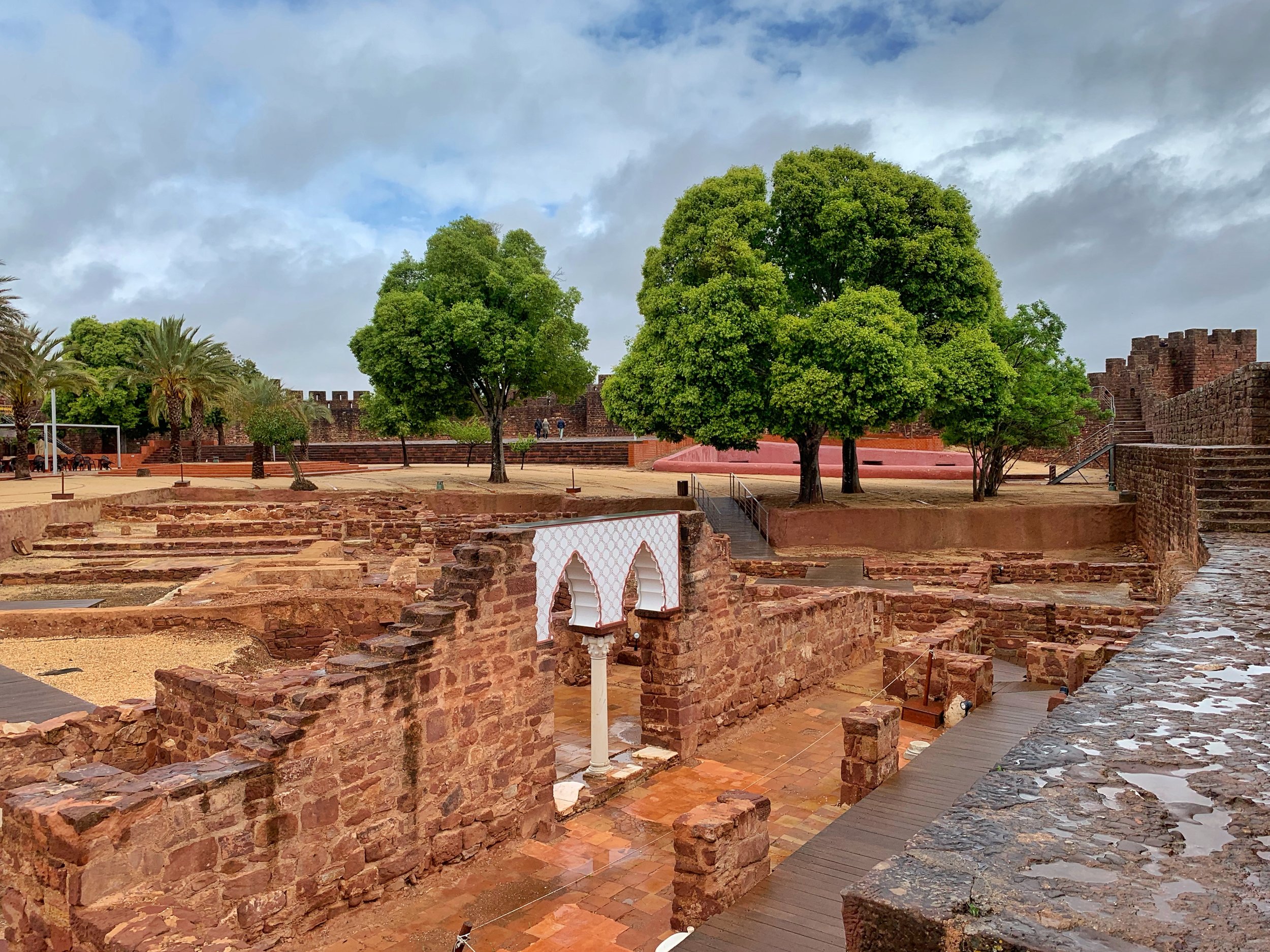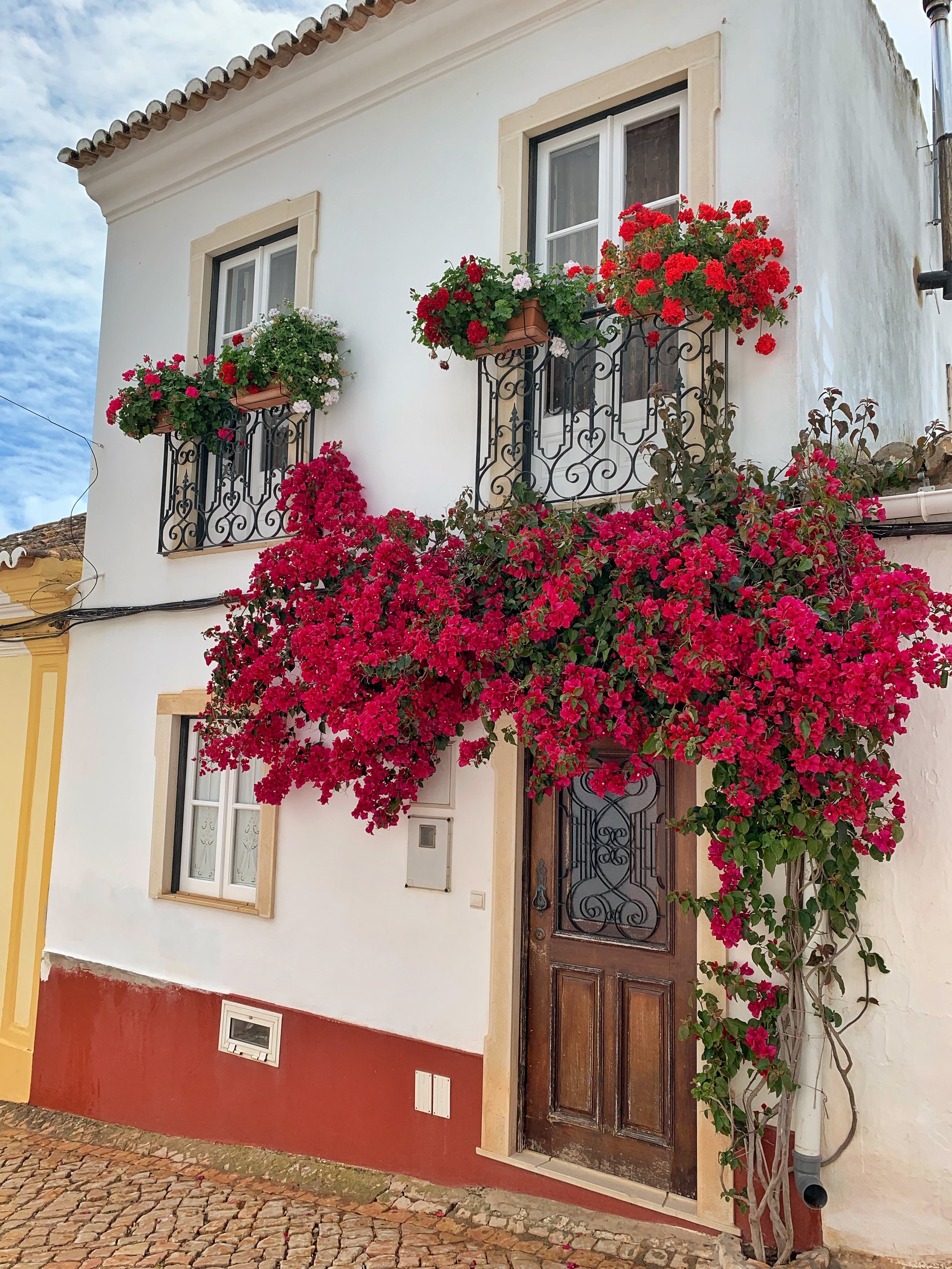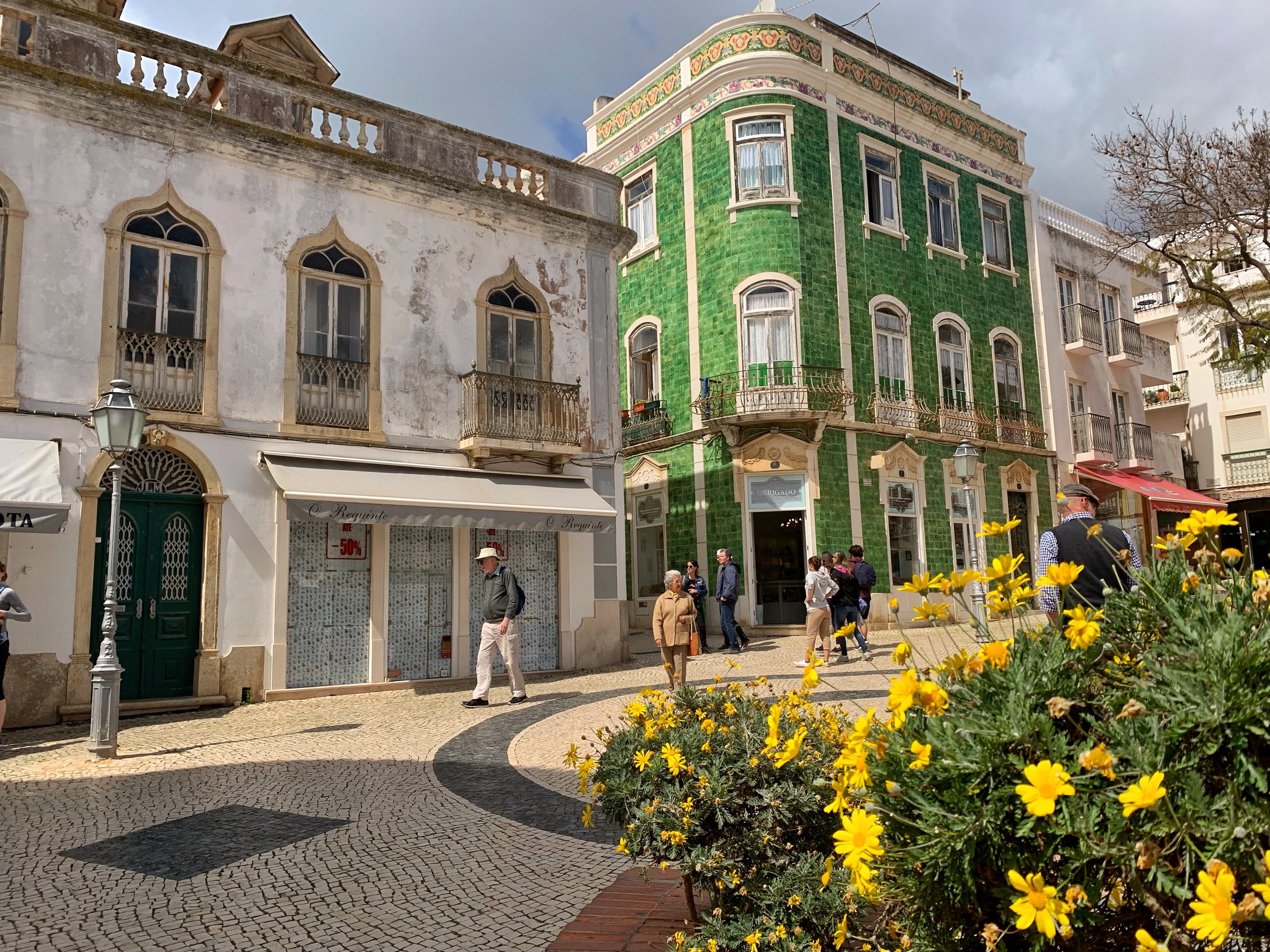 For my birthday, my sister and I left the toddler with Warren to take a boat tour of the coast and caves. I had done this tour last time and it is really the best opportunity to see the famous Algarve coastline. Of course, we couldn't escape the puke entirely, as an elderly man on our 10-person boat lost his breakfast multiple times during the hour cruise. That afternoon we hit up the the Vilalara spa for a few hours of puke-free relaxation, treating ourselves to the Beauty Detox Ritual. The spa is also a full medical spa, so if you need to see a doctor, at least you've got one onsite!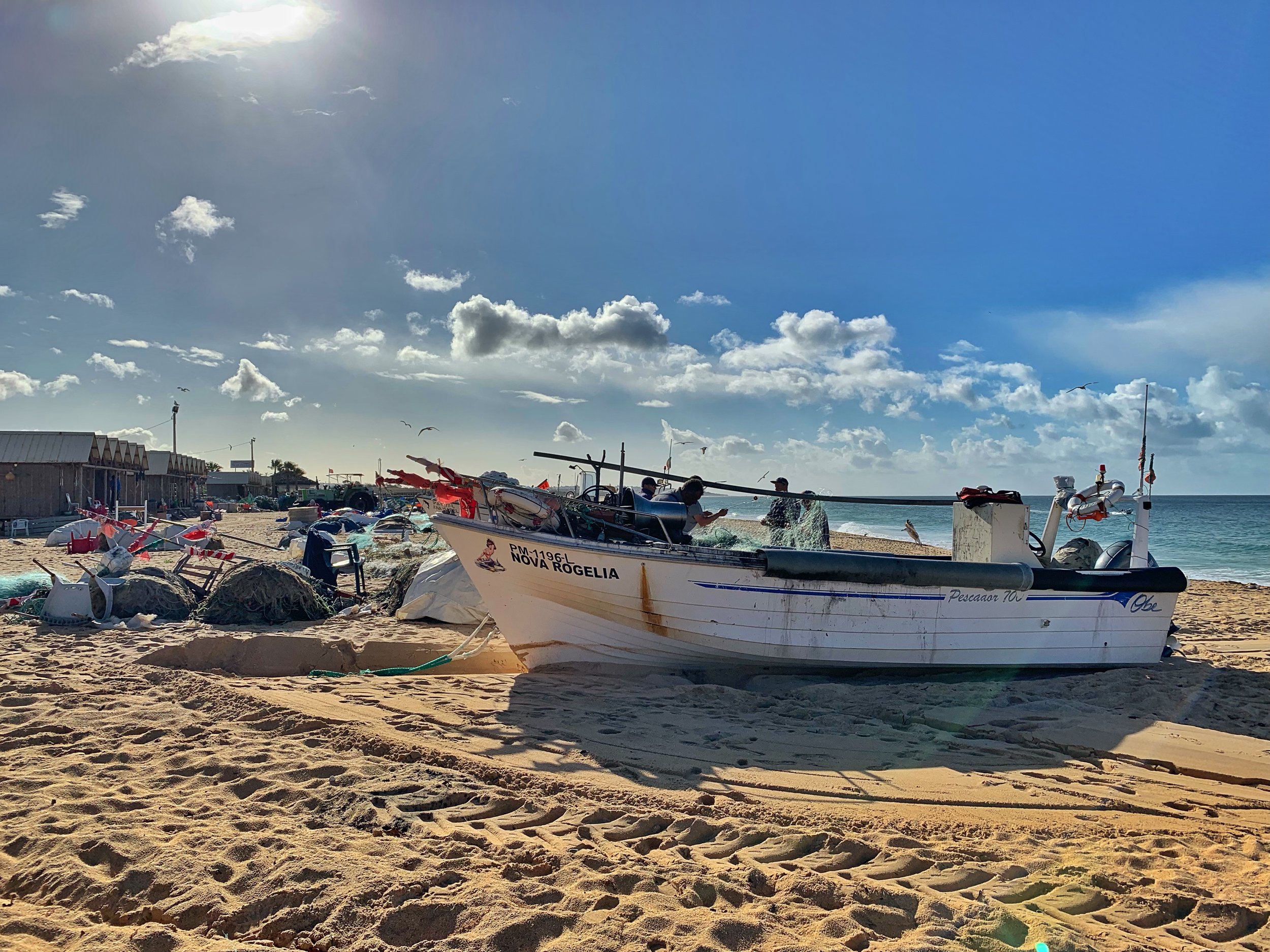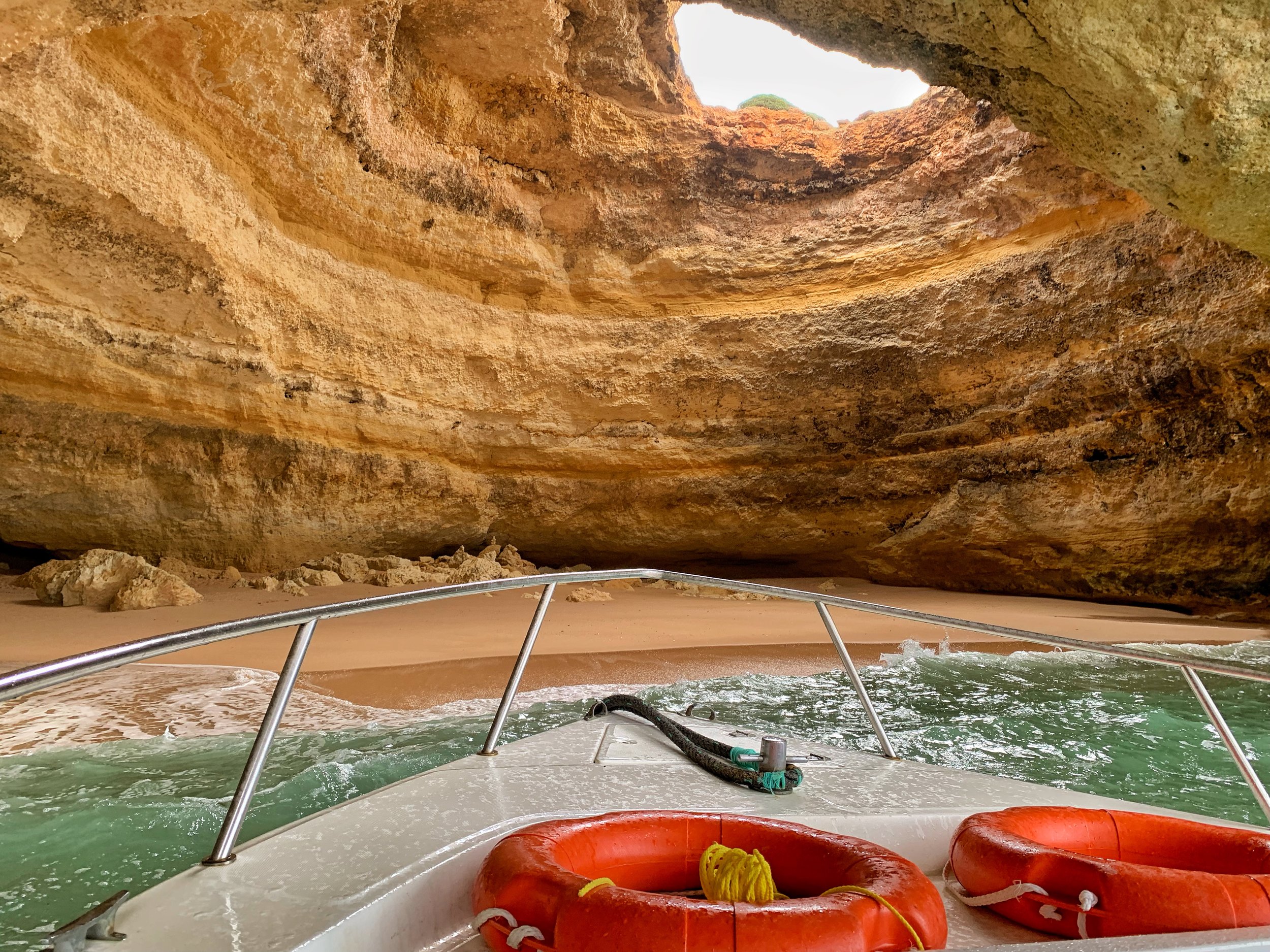 As nice as the Vilalara resort is, it doesn't have a huge selection of restaurants, so we snuck next door to Vila Vita Parc (a much bigger and fancier resort) to take advantage of theirs. Both the Atlantico restaurant and the Bela Vita restaurant were delicious choices, and fantastic service. They also have a great Kid's Club, if you hypothetically popped in to check it out.
By the end of the week, we were no more relaxed than when we had left, but at least we all had recovered from the flu and had some stellar photos to document our adventures. We were exhausted, but our little girl actually had a great time. She could have easily spent the entire day on the beach and was giggling non-stop in the pool. It's not easy keeping kids entertained all day, but it was so much more interesting for her than being stuck at home with the same toys she sees every day. Now I need a vacation from the vacation!