Complete New Zealand road trip itinerary
All of my life I have been obsessed with New Zealand: the beautiful landscape, the abundance of sheep, the cool accents. From my Wisconsin viewpoint, it just seemed so exotic and enticing! As a child I even had a pen-pal from Wellington; allowing me to live vicariously through her letters and postcards, dreaming about life on the other side of the world.
I finally had my chance to visit New Zealand a few years ago in late 2014. We decided to visit over Christmas, which is the perfect time, since it is the height of summer in the southern hemisphere. I had researched and planned our itinerary for nearly four months prior (you know I had an excel sheet), choosing the cities and attractions we wanted to visit and dividing our over-night stays between hostels, hotels, B&Bs and holiday apartments. With a rental car (set-up for driving on the other side of the road!), a huge road map (no GPS for us!) and a single CD (Michael Bublé's Christmas album), we spent three weeks exploring the North and South islands.
Auckland
From Zurich we flew direct to Singapore and then to Auckland, arriving in the middle of the night and to pouring rain. It was a pretty crappy start, but we were happy to be off a plane after nearly 30 hours of travel. We holed up in a cheap airport motel to catch a few hours of sleep before officially starting our adventure the next morning.
We only had two days in Auckland and it unfortunately rained the entire time, so we spent most of our time on indoor activities:
Auckland Sky Tower - The main observation area is on the 51st level and the Sky Deck is on the 60th. In addition to the 360 degree views, you can watch the crazy (IMHO) people base-jumping from the 53rd floor. Admission is a bit pricey (NZD 32 per adult) and the elevator ascent takes awhile, but the views are pretty unbeatable, even in poor weather.

Kelly Tarlton's Aquarium - Another good rainy day activity. The shark tunnel was especially cool and the history-lover in me really enjoyed the replica of Captain Robert Falcon Scott's Antarctic hut "complete with authentic memorabilia offering a glimpse at what it was like to live 100 years ago in the coldest place on Earth."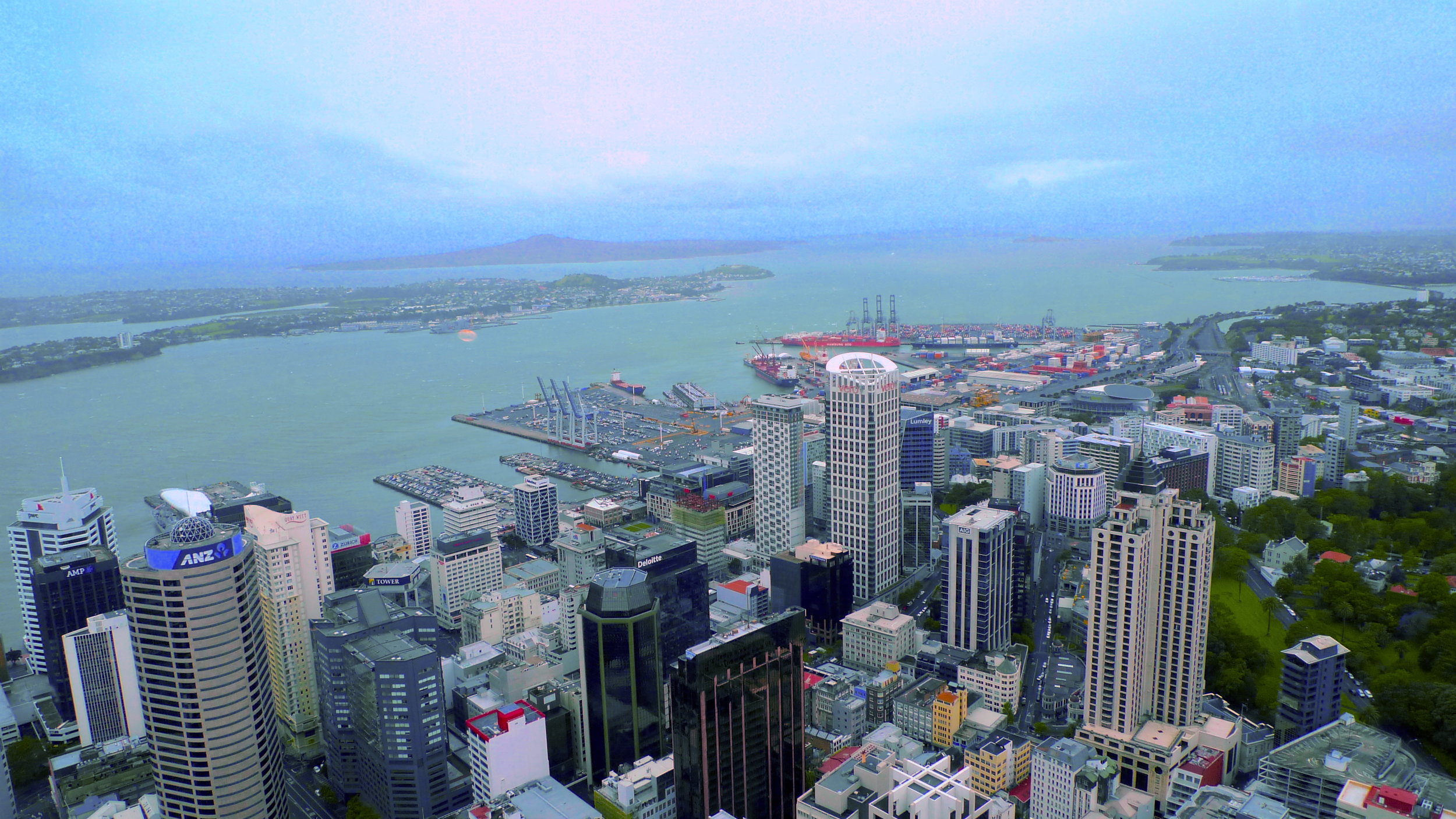 Rotorua
Our next destination was the area surrounding Rotorua, about a 3-hour drive from Auckland. Driving on New Zealand's roads, I was struck by how similar it was to North America compared to Europe. Roads are big and wide, cities are sprawling and fairly new. After driving through narrow and winding Swiss roads, it was a pleasant change to have so much space! In Rotorua I experienced my first Flat White and saw my first black swan.
Hobbiton - In Matamata, you can visit the Hobbiton movie set, where the Shire scenes from The Hobbit trilogy were filmed. The location is absolutely stunning, with 44 Hobbit Holes built into the sides of rolling hills. The guided tour is a nice walk (with plenty of photo opportunities) and ends with a drink at the authentic Green Dragon pub. Yes, it is expensive (NZD 84 per adult), but how often do you get to visit a Hobbit's house?!

Wai-O-Tapu Thermal Wonderland - Ahhmaaazing and colorful geothermal pools, 30 minutes from Rotorua. I've never seen anything like it! We went first thing in the morning (thank you jet lag!) and it was perfect, we practically had the place to ourselves. We wandered around at our own pace, snapping pics of lime green, steaming pink and orange pools. We ended with the Lady Knox geyser show, held at 10:15 every morning. This place is absolutely one of my favorite sights ever.

Whakarewarewa Forest - Fantastic redwood forest, with trees wider than cars. You just can't get enough nature in this country! Since we were there, it looks like they've opened a tree-walk, which I wish we could have experienced: "a series of 28 suspension bridges, which traverse between 27 majestic 117-year-old Redwood Trees."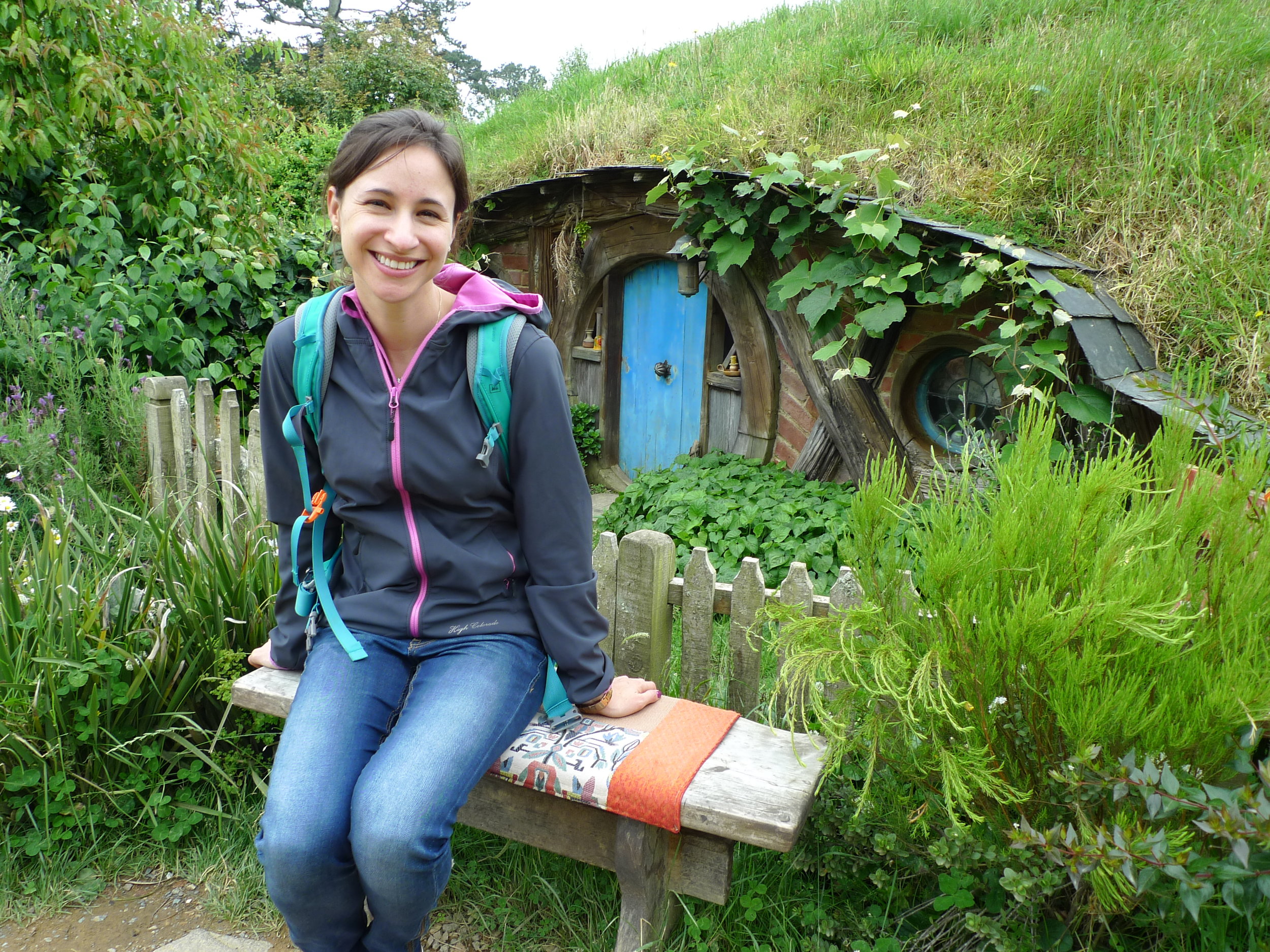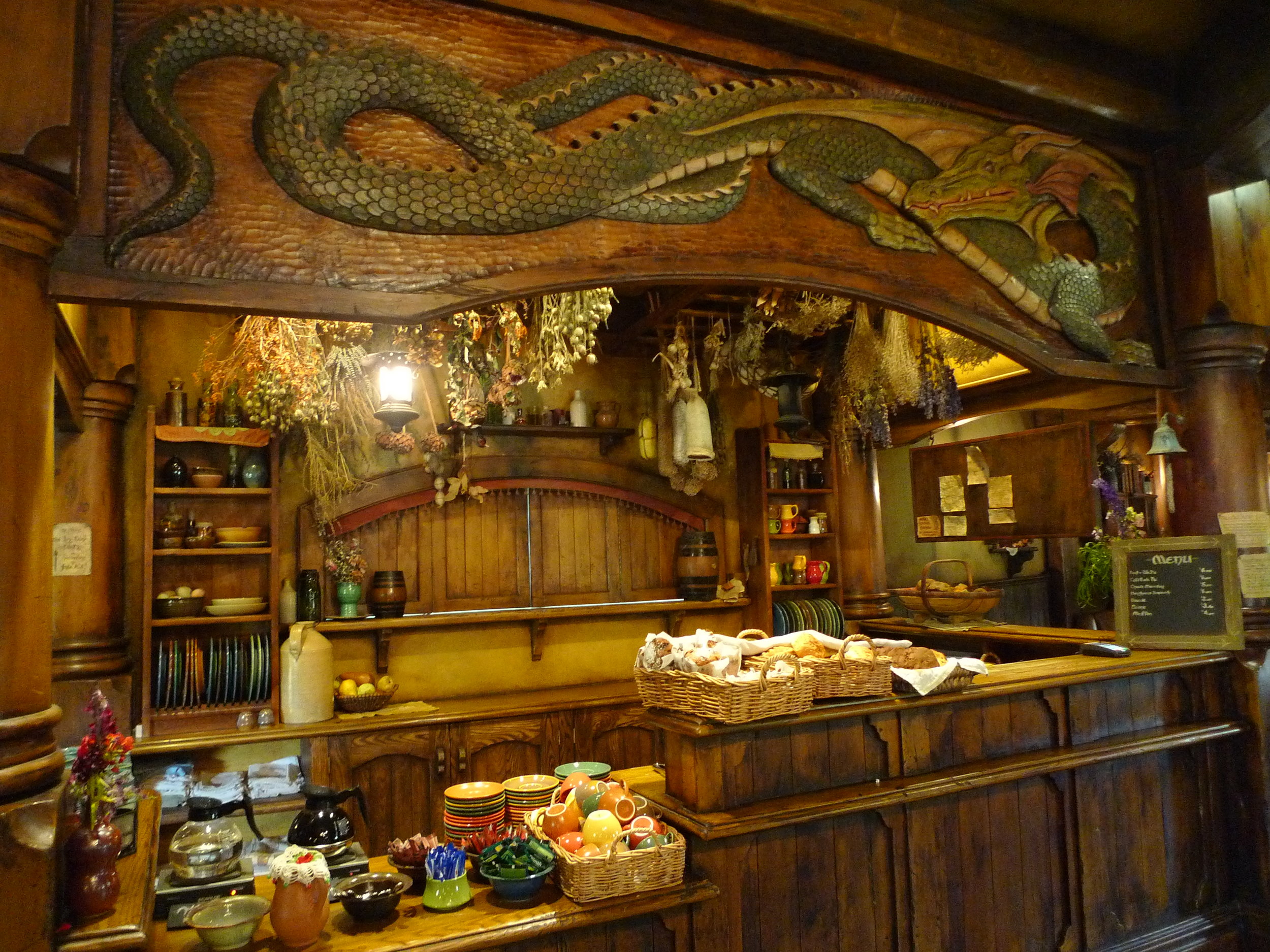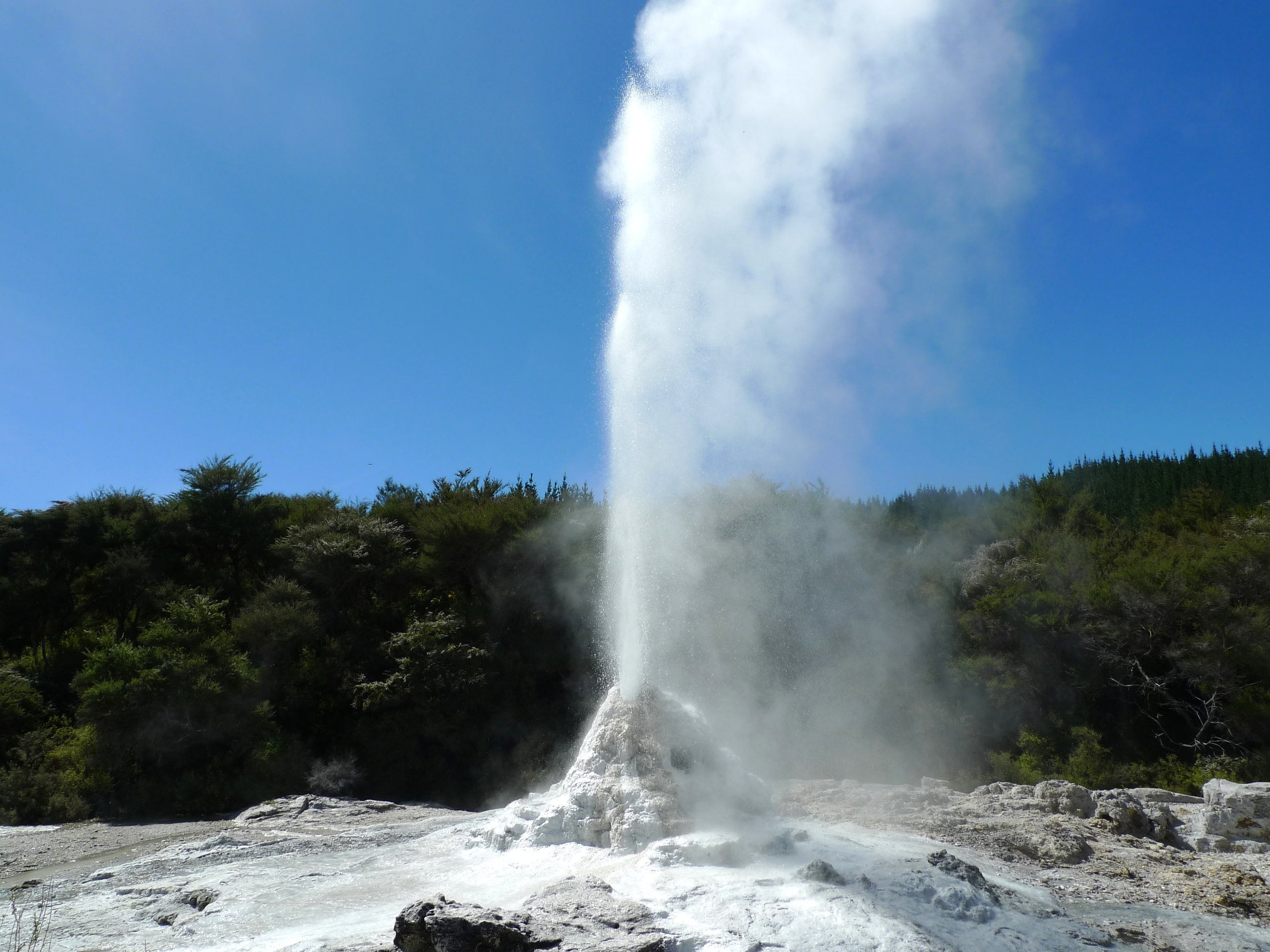 Napier
And now to the coast! Another 3-hour drive from Rotorua, Napier is a seaport town in the Hawke's Bay region, known for it's art deco style architecture. We stayed at a cute bed and breakfast and organized a day of wine tasting (our first of many on this trip).
Prinsy's Wine Tour (full-day) - a van picked us up in the morning and chauffeured us to some of the top vineyards and attractions in the area - Mission Estate Vineyard (gorgeous! and NZ's oldest vineyard), Black Barn Vineyard (boutique vineyard with a great Merlot), Moana Park (farm-like setting and delicious Chardonnay). Our driver ended the day by taking us to the top of Te Mata peak for some pretty amazing views - is there anywhere in NZ that isn't beautiful?!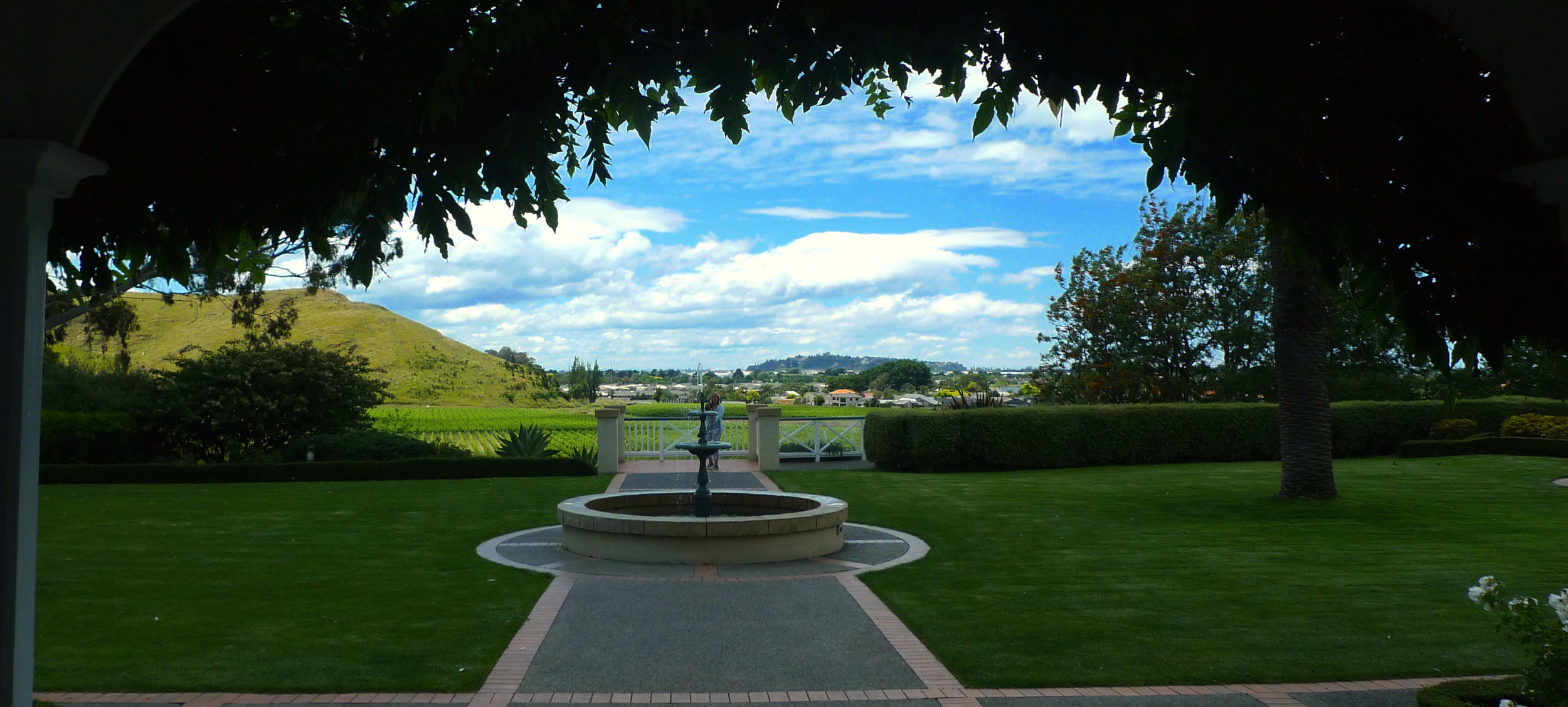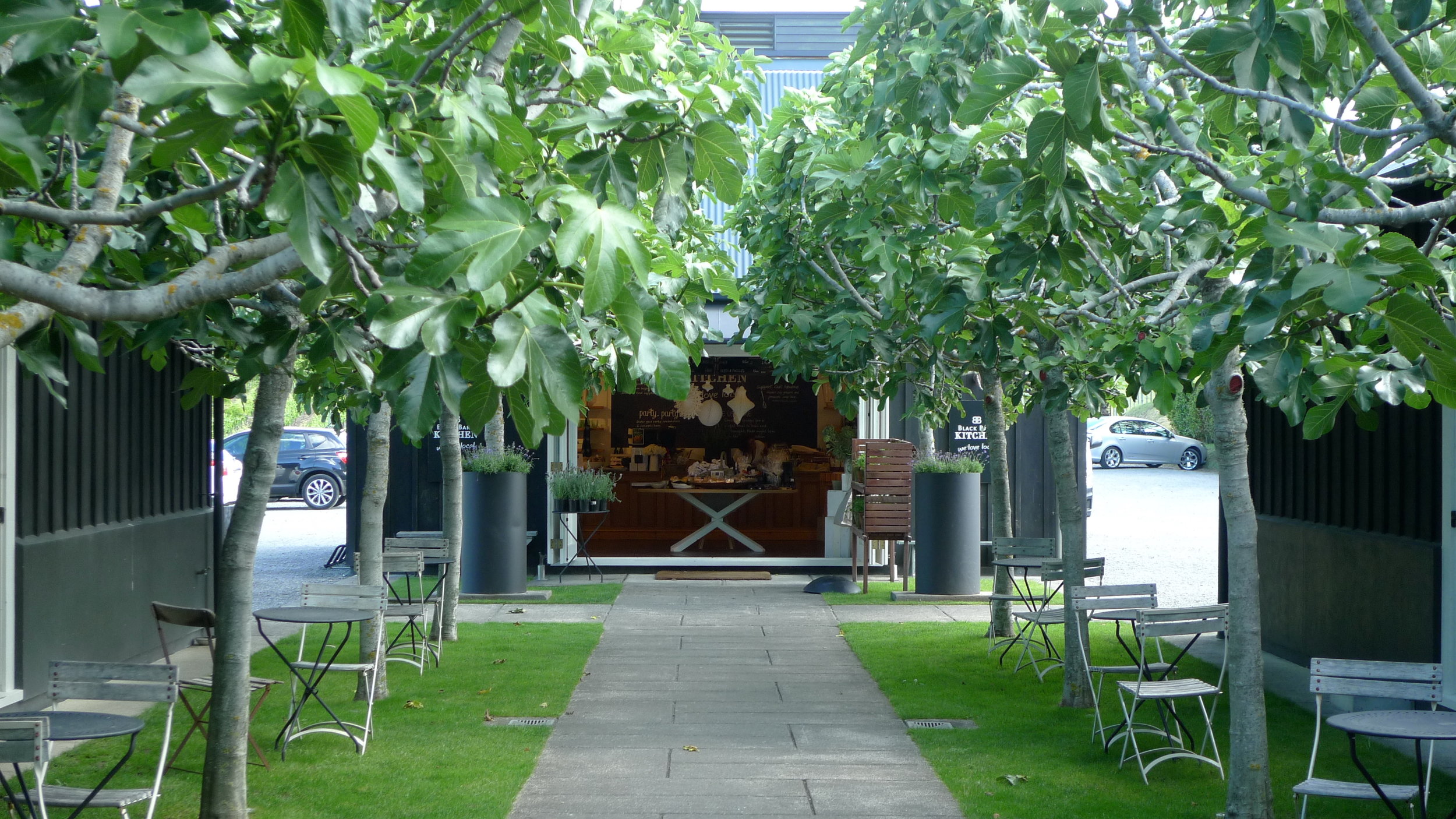 Wellington
We only spent one day in New Zealand's capital before taking the ferry to the South Island. It's a super vibrant coastal city, with a fantastic craft beer scene.
Te Papa National Museum - a really impressive and interactive museum to learn New Zealand's national history. You can easily spend an entire day here!

Cuba street - a "bohemian haven" with colorful and quirky shops, restaurants, bars and street performers. We had one of our favorite meals at Logan Brown Restaurant, a converted bank at the end of Cuba Street.
Marlborough
The ferry from the North to the South Island (Wellington to Picton) takes just over thee hours and is not only a great way to get from one side to the other, it could stand alone as a tourist attraction itself with the (again!) beautiful scenery as you enter the Marlborough sounds. If you're lucky, you might even see some dolphins.
For our three days in this area, we splurged and stayed at the private cottage on the Hans Herzog organic vineyard. The cottage was the original home of the owners (Hans and Therese, who, surprise!, are Swiss) and is the perfect romantic getaway. We booked the Wine Lovers package (obviously), which included a private tour of the Herzog estate as well as a private tour of surrounding vineyards. The first night was dinner at their gourmet restaurant, the second night Hans personally delivered a platter of gourmet meats and cheeses along with a bottle of their wine to enjoy on our private porch. This place was so amazing and romantic, that Warren actually proposed the second afternoon there, while we sat in the sun between the vines with a bottle of Chardonnay (apparently he had been originally waiting for New Year's Eve later in our trip). I cannot recommend this place enough and hope someday to go back.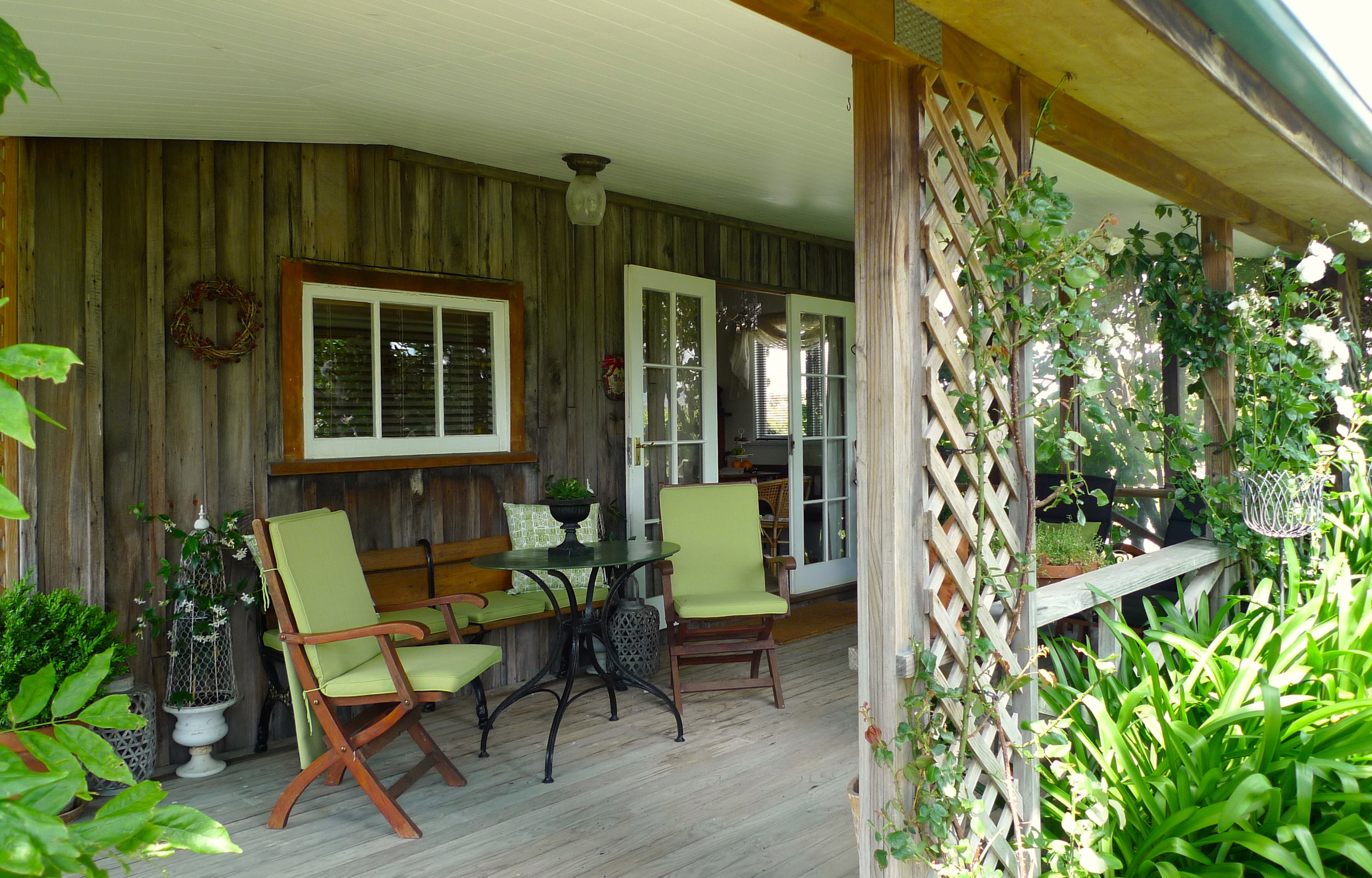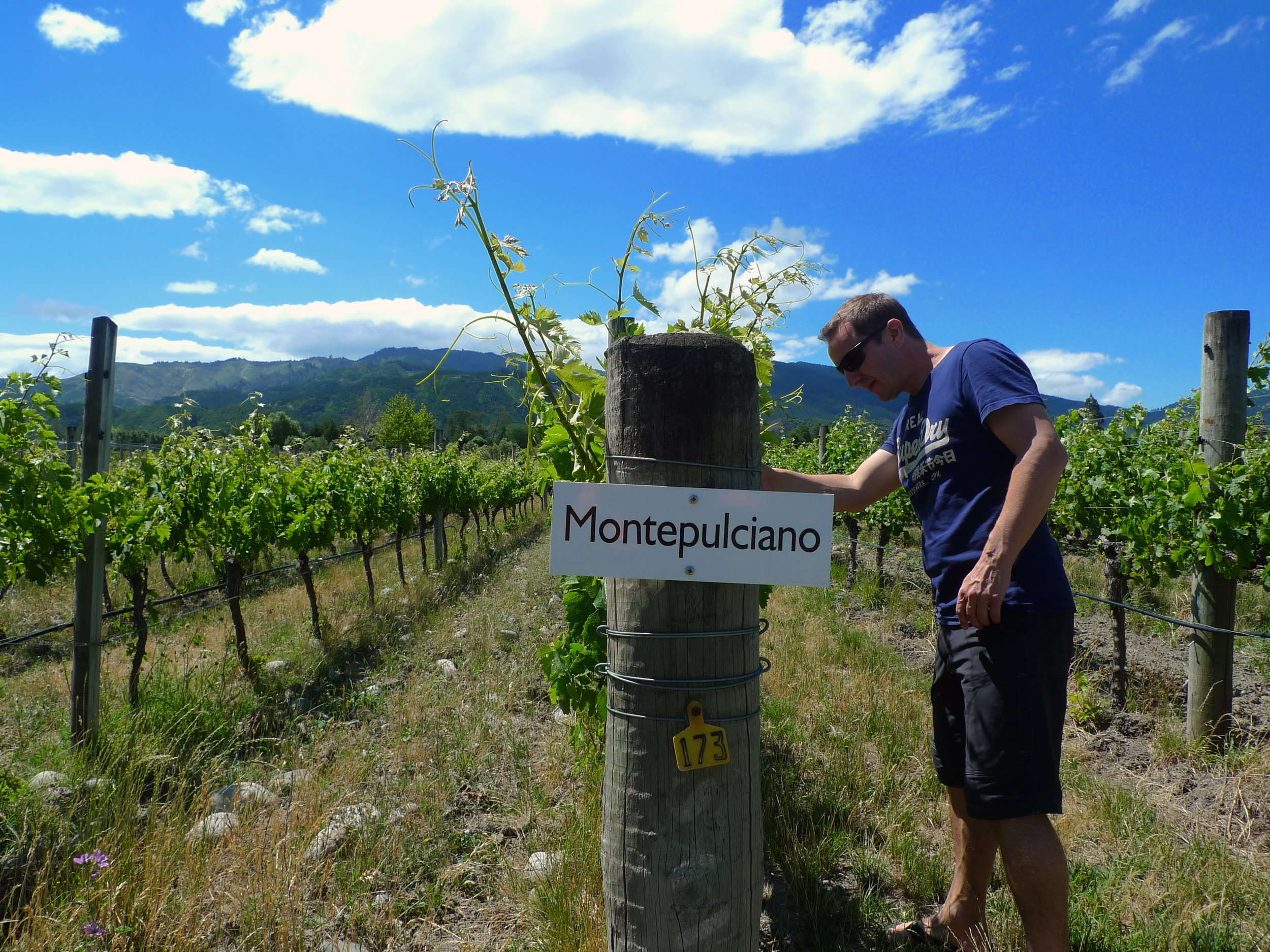 Wanaka
Even when you spend an entire day driving down the west coast of New Zealand with a hangover (hey we got engaged after a day of wine tasting, we were in a celebratory mood!), it's still enjoyable. Although, we were pretty sick of Michael Bublé by this point. As we got closer to Wanaka, we passed so many beautiful fields of wild lupines (pink, purple, white). I made Warren stop the car more than once to snap a million photos. This was also one of the last trips where I actually used a proper camera, rather than just my iPhone. But New Zealand doesn't need filters, every place is prettier than the last.
We stayed in Wanaka for a week - our longest stop during the entire trip - at an AirBnB a short walk from the beautiful lake front. We could have easily stayed longer, there are so many amazing things to do in the area. It's such a cute, walk-able town, with a relaxed, beach-side vibe. Here's what we managed in our limited time: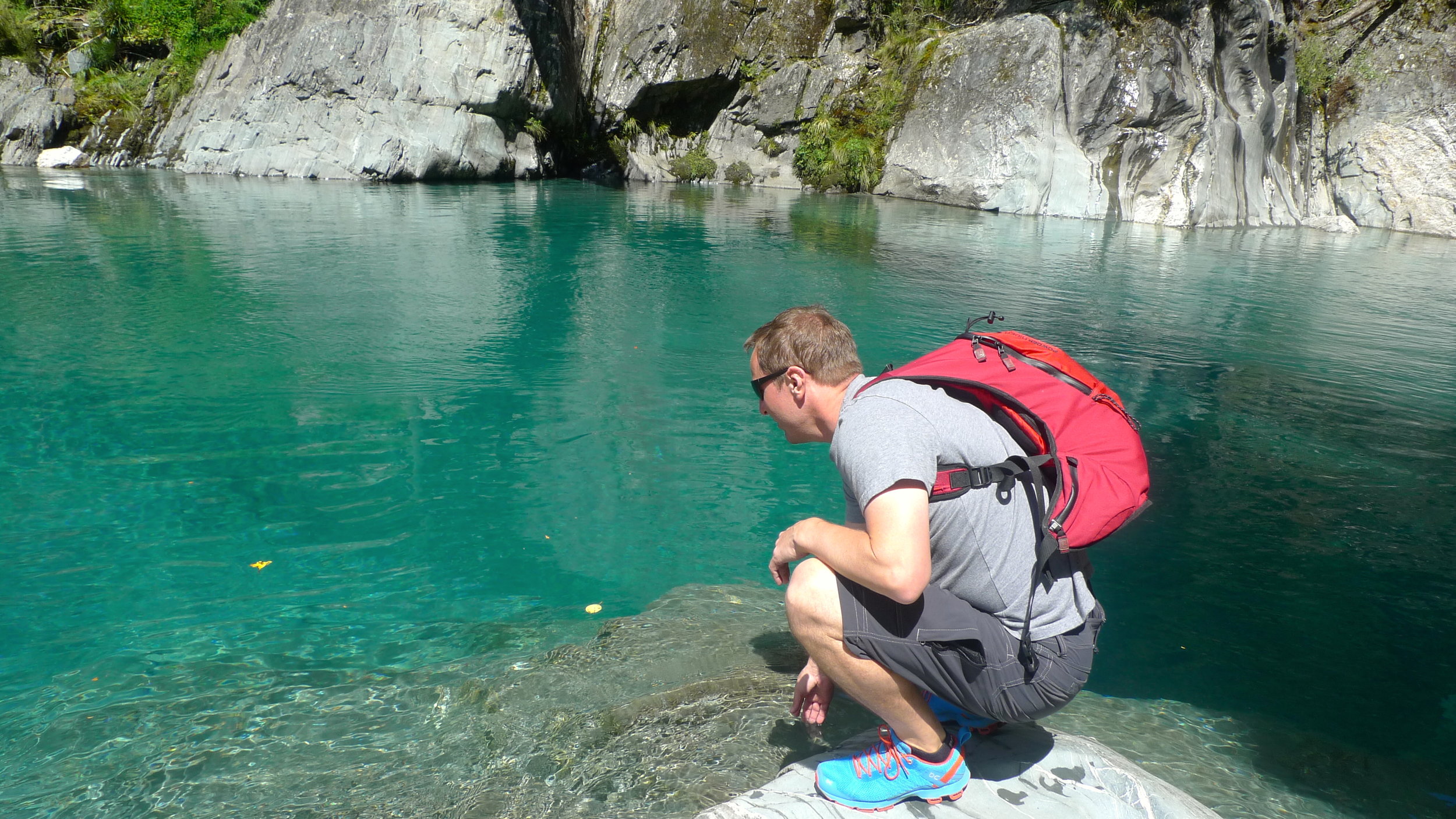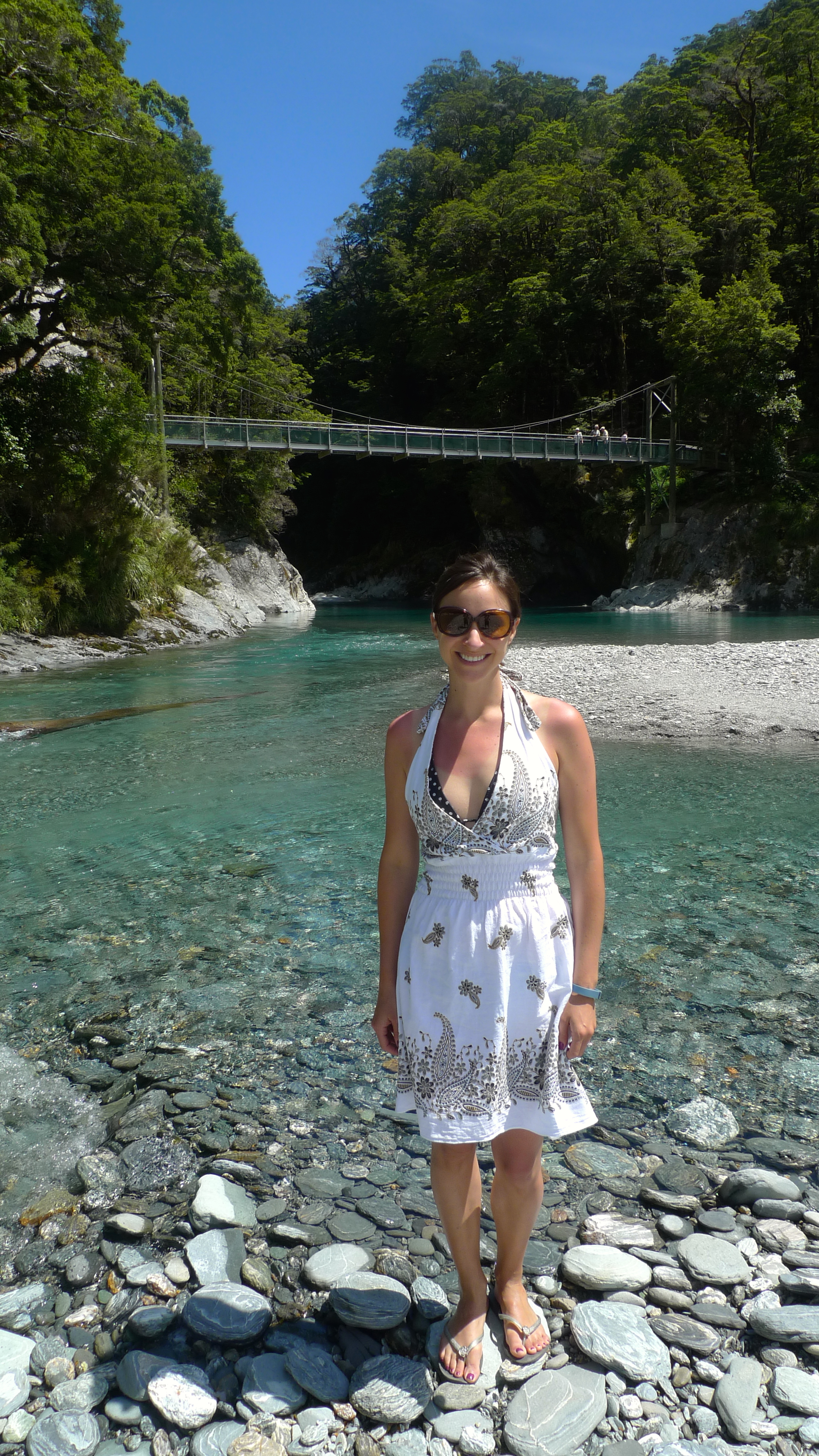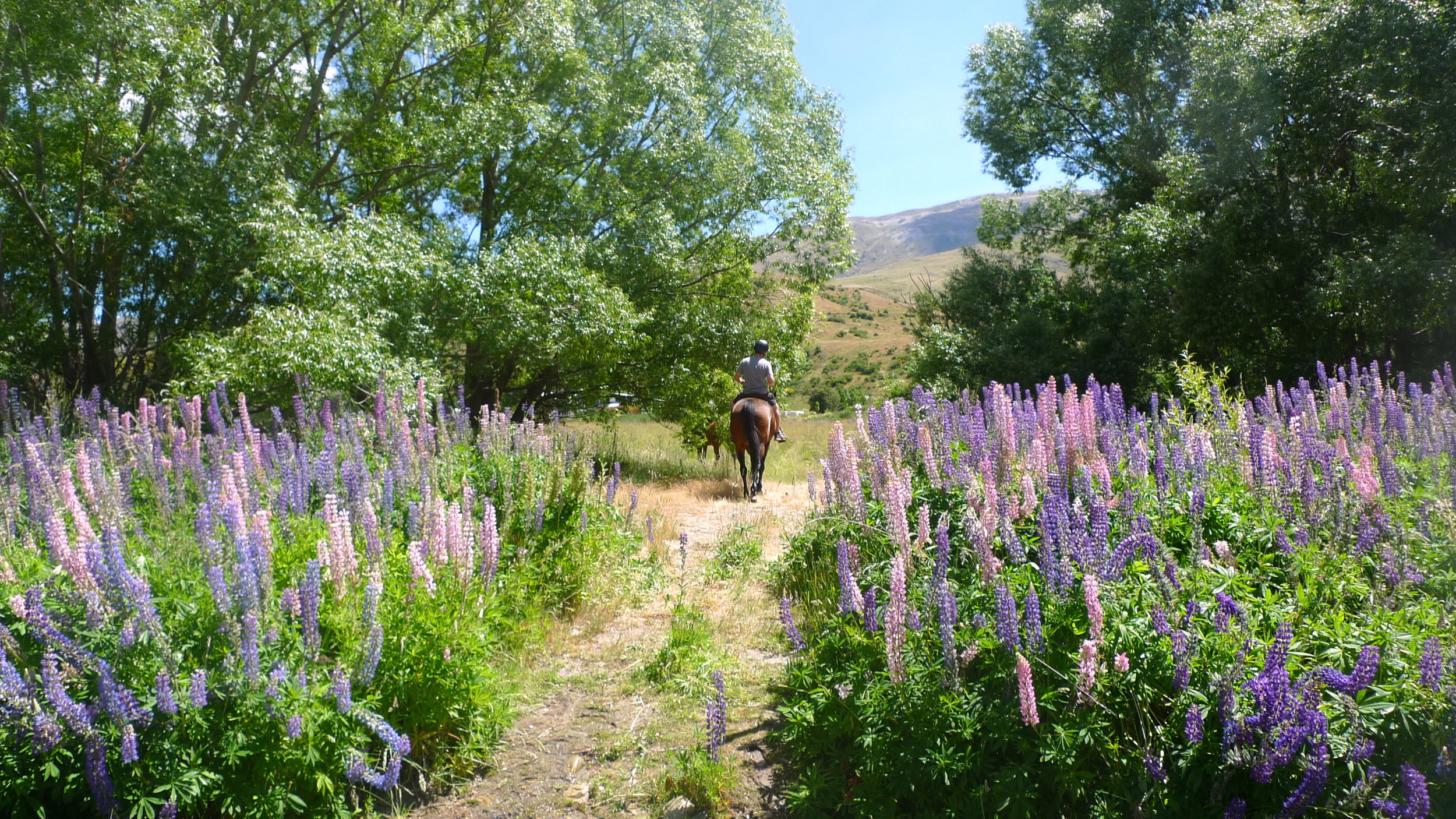 From Wanaka, we drove to Christchurch (5 hours), where we flew out to our next destination - New Year's Eve in Sydney, Australia before heading back to Switzerland.
New Zealand was just as amazing as I had always imagined. I mean, I currently live in one of the most beautiful countries (Switzerland) and I was still in awe of the natural wonders of New Zealand! Add to that the fact that everyone speaks English and it's a dream destination! I'm already trying to calculate how old our daughter needs to be before we can make this trip again! And next time we'll rent a camper van!